We're proud to say that our team of Directors bring a vast and wide ranging experience to Storyy Group.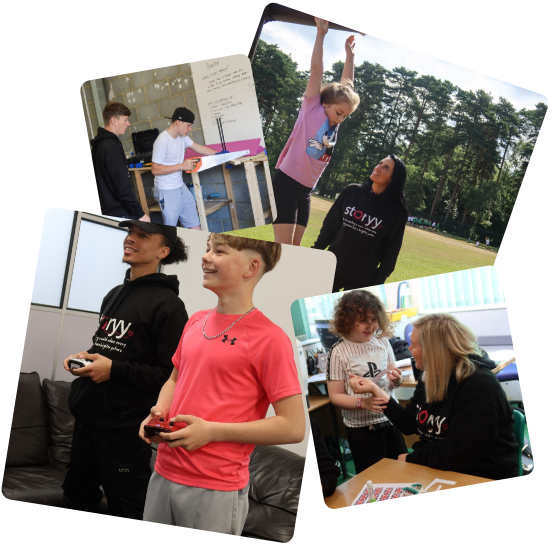 I operate as the Managing Director of the organisation, overseeing all areas of the business and ensuring quality of service and care.
I worked in a Bracknell Forest School for 7 years and started BM Active & Mentoring, a sports and performing arts AP. I'm a qualified Personal Trainer and I am currently doing a level 7 Diploma in business coaching and mentoring.
I grew up in the care system, and that experience is why I started my business. I've lived with trauma and know the impact it can have when it's not dealt with. That's driven me to want to help improve the lives of young people who are in care like I was. Working in a school, I saw kids struggling without the right support to thrive. I was lucky enough to have mentors who helped me change my direction. Now, with my team, I want to be that kind of mentor for others.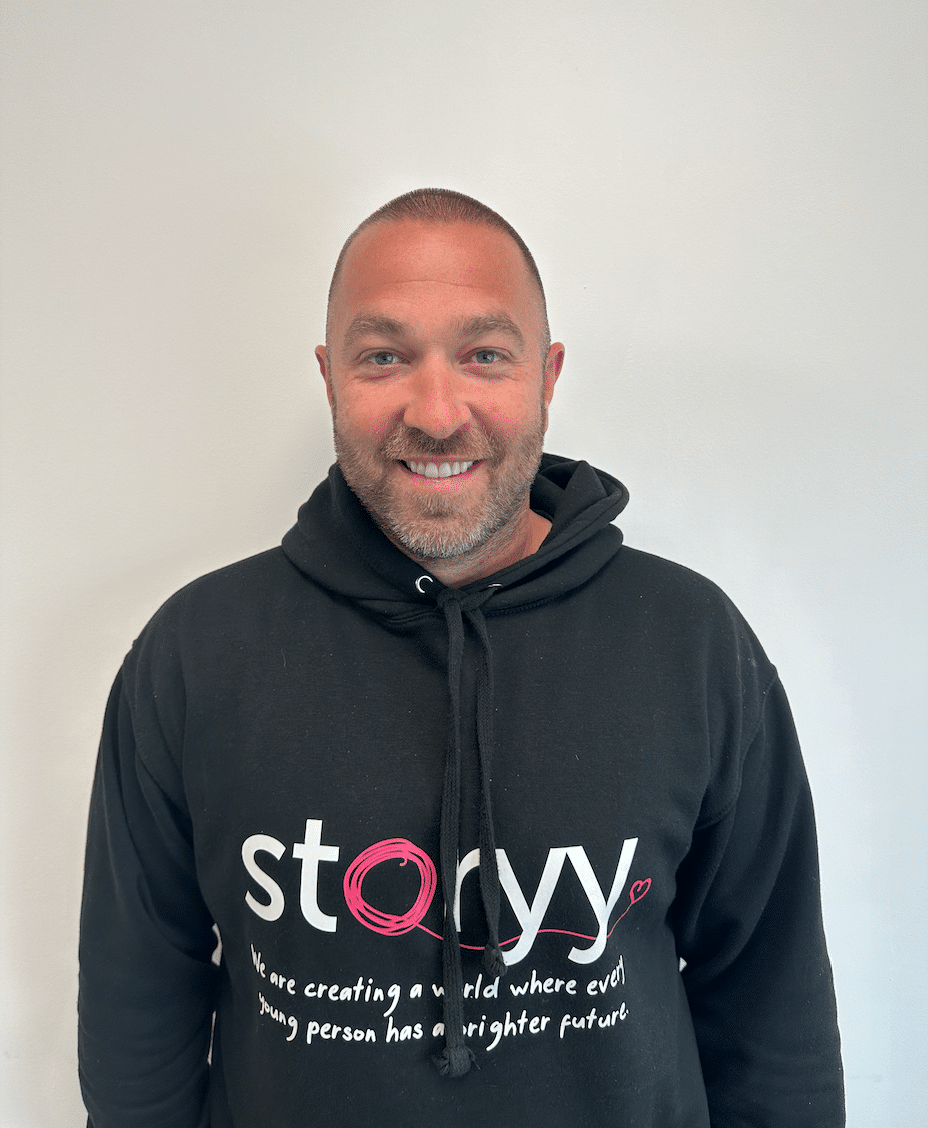 I'm responsible for the marketing operations within Storyy Group, building and maintaining our website and marketing technology, creating content to keep our schools and local authorities up to date with what we're doing.
My background is Sales & Marketing. I've also been in several global organisations so bring my corporate experience into the group to ensure we're operating to the best possible standard.
I've always wanted to build a business that mattered, one that could truly make a difference. During my teenage years, I worked in children's respite in Wokingham, an experience that gave me insight into the care needed in these young lives. My father was the general manager of Bridges Resource Centre in Woodley for seven years and later the Strategic Development Manager for disabled children's services in the Wokingham Borough. His dedication to service in the industry inspired me. Now, I aim to combine my creative experience with my commercial background to shine a light on the remarkable people and work in the care sector.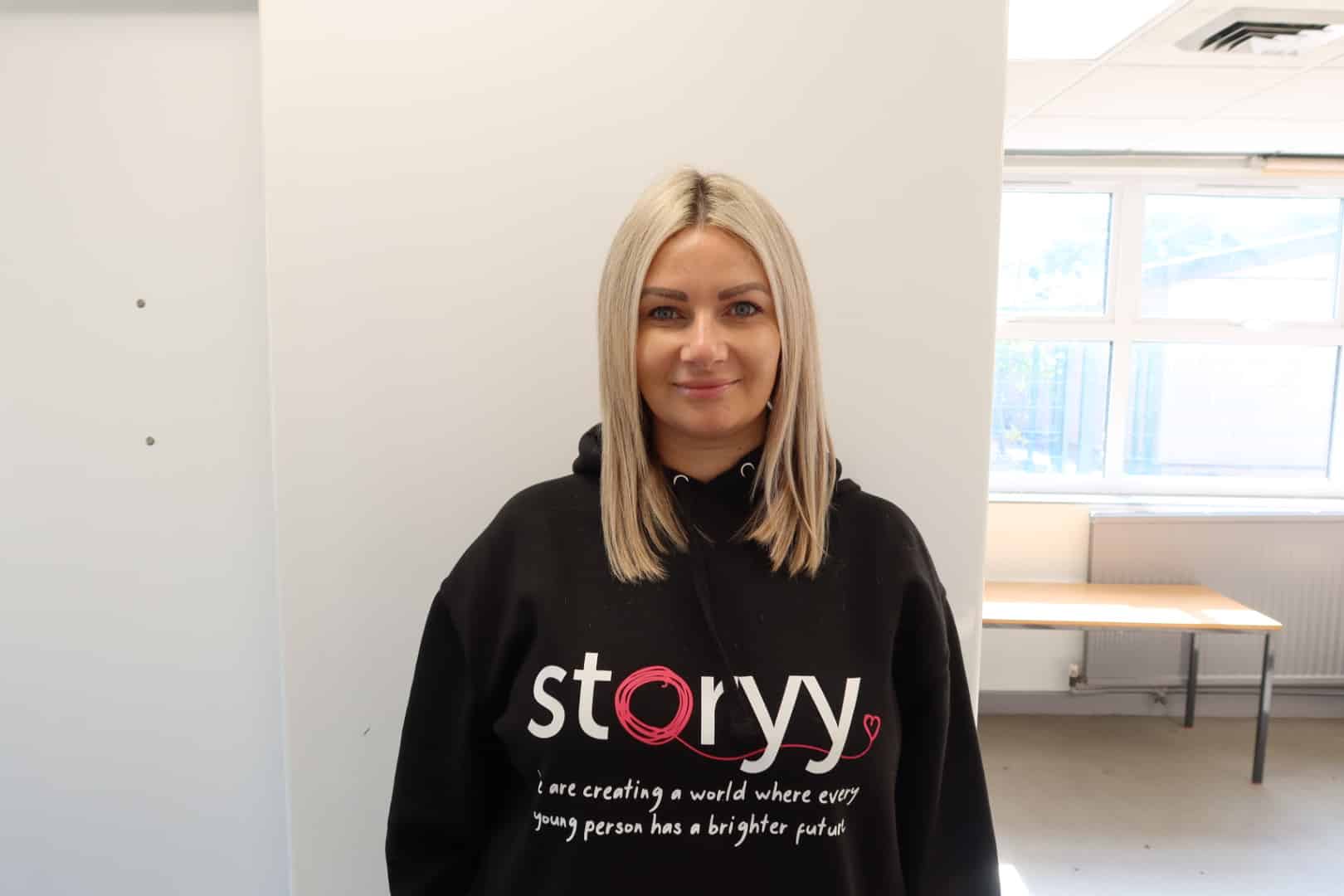 I'm responsible for maintaining relationships with our key contacts in the various local authorities and ensuring that our level of service and quality of care is to the highest possible standard.
With over 20 years in social care, I've honed my skills through extensive training and leadership development, leading me to a pivotal role as Director of Care.
I've helped grow a family-owned business into one of the largest supported living services in Berkshire, always putting our customers and team first in every decision. My drive in health and social care is deeply personal, inspired by a family member with learning difficulties. I believe wholeheartedly that quality of service is paramount, far surpassing the importance of profit. At Project Home, I'm committed to ensuring that the care we deliver is of the highest standard — a commitment that's at the heart of everything we do.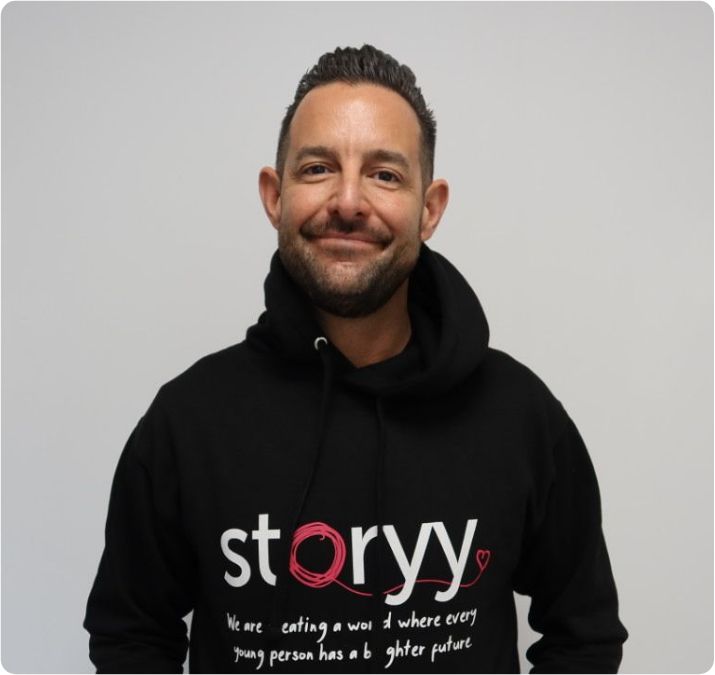 I am responsible for sourcing the perfect properties and locations for our provision and care, then ensuring they are designed, renovated and furnished to the highest possible standard.
My background is property and I have spent 25 years in the industry working within the many facets that bring property together, including estate agency, sales and lettings, management, finance and investment. I still enjoy running my own property business which includes luxury co-living, property investment and development, sales and lettings & consultancy.
I was raised in a home where helping others was simply a way of life. My parents ran Church Hill House hospital for over 30 years, and their commitment to care and community was the backdrop of my upbringing. They also opened our home and hearts to my adopted brother and sister, and to numerous foster children in Bracknell over two decades. Seeing the difference my parents made in so many lives instilled in me a deep desire to give back.
Now, I'm eager to extend my parents' legacy through Storyy, an incredible platform that allows me to be a part of something truly special, continuing the work they started in a new, innovative way.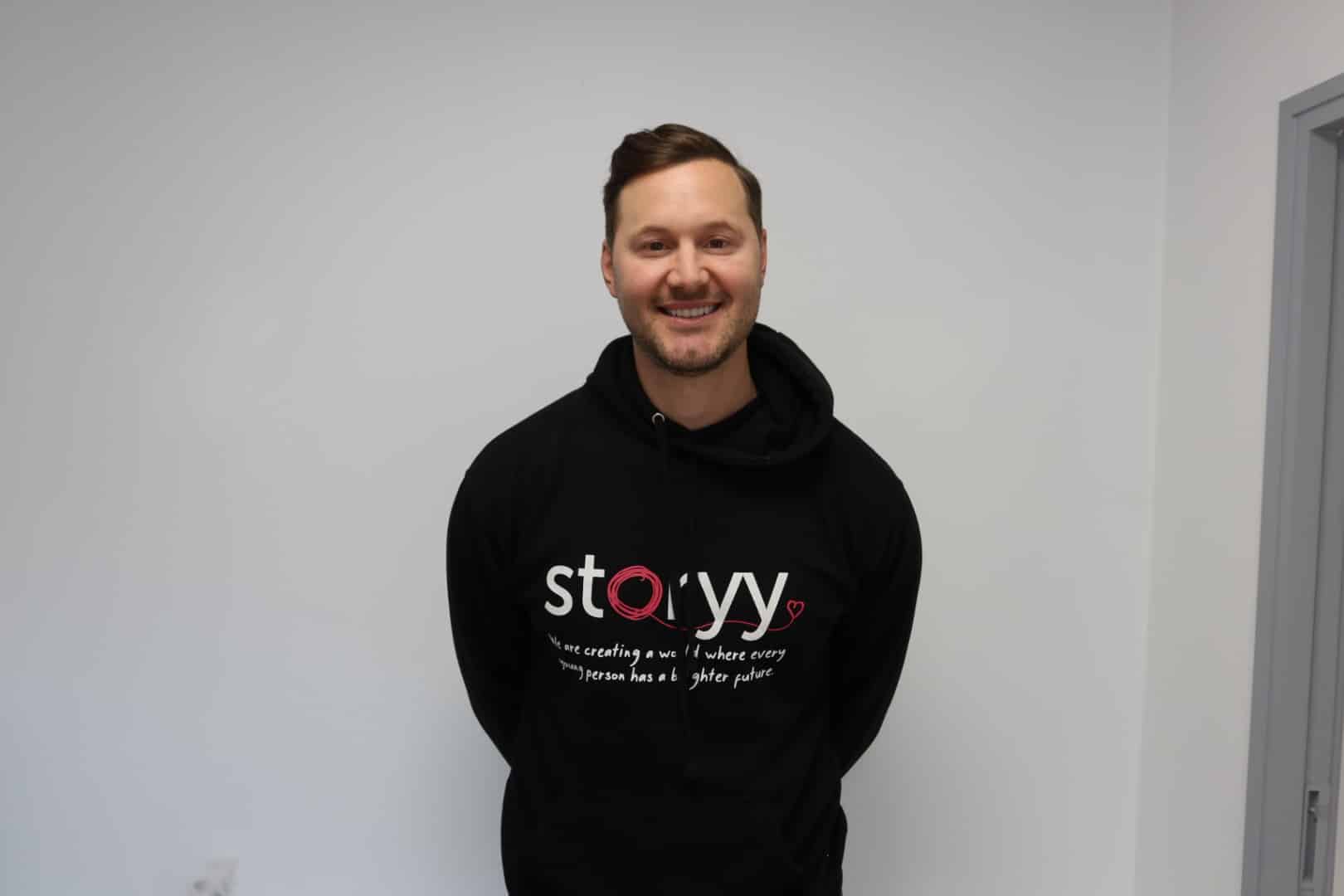 I am Co responsible for our Alternative Provision. I ensure all staff are aware of the young people's needs, schools are happy with our services and that all our sites meet the needs of our young people. I also oversee the finances across the group. Raising invoices, paying invoices, tax, payroll and everything in between.
I have worked in schools for 20 years. From coaching to PE teaching. From 2012 I ran Get Active Sports which specialised in PE Teaching, extracurricular clubs and holiday camps. This ran in over 150 schools. On 18th August 2023 I sold this company to focus solely on Storyy group.
My experience investing in properties has shown me the significant impact that quality housing can have. This insight, combined with my experience working in schools, positions me to contribute meaningfully to the Storyy Group. I understand the challenges schools face daily, thanks to my involvement with Get Active. With this practical knowledge, I'm confident that I can help steer Storyy Group to be an optimal support system for young people and a part of the solution to the challenges they face.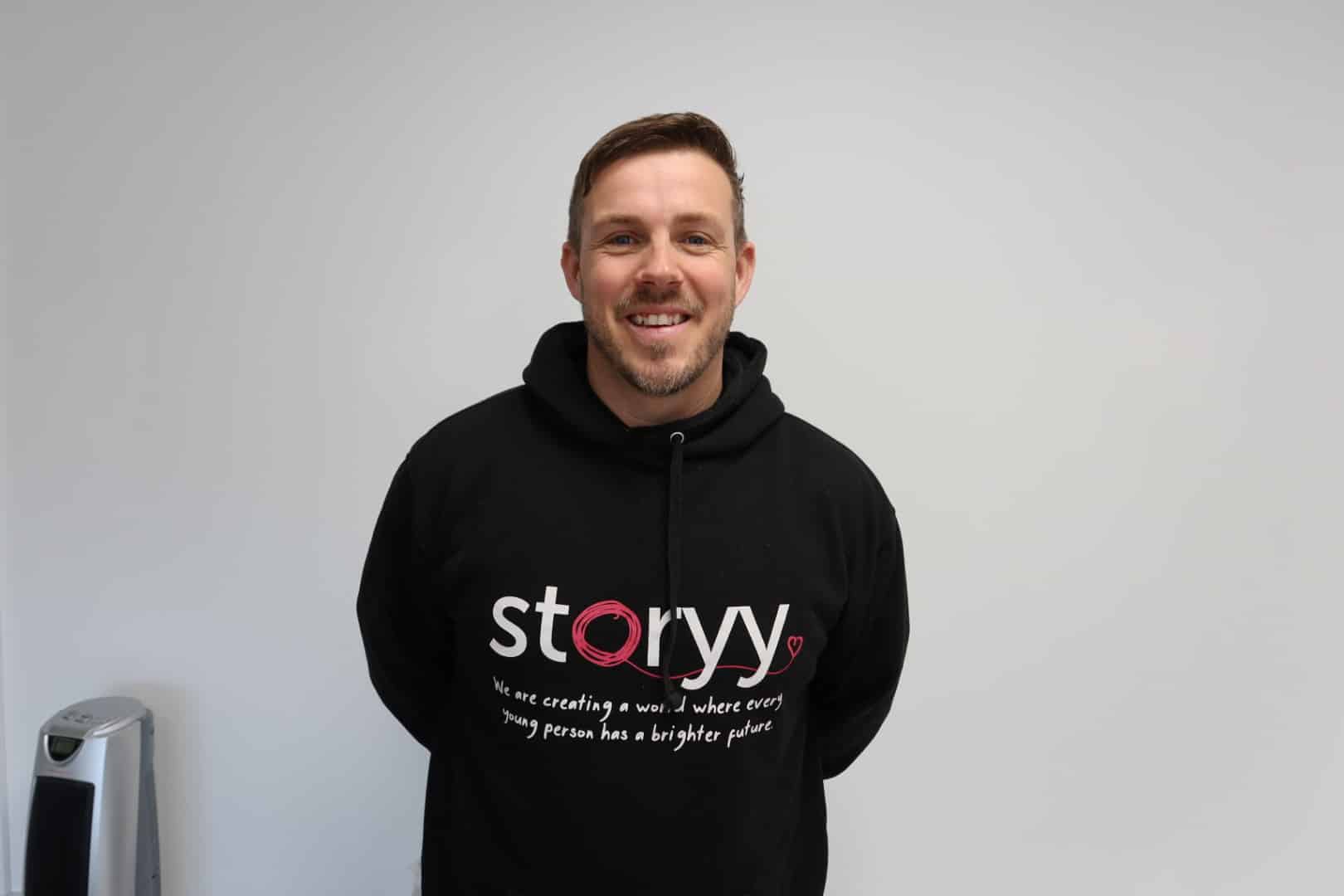 I head up the Alternative Provision alongside fellow director Rob. My role consists of ensuring relationships between our schools remain strong and positive, overseeing the quality of delivery to make each session engaging and relatable. I also oversee the outcomes each Young Person is working towards, including AQA awards, Asdan qualifications and City and Guilds qualification. I lead on our NEET service, working directly with councils, parents and Young People to build a bespoke, individualised program providing life experience opportunities with a view to go into apprenticeships or employment.
I have previously worked at professional football clubs such as Chelsea FC, West Bromwich Albion FC, Oxford United FC and others. I also lived in Florida, United States for 10 years building a football program for Young People.
In my time working at football clubs I have worked in academy, mainstream schools and in inclusion where I worked with YOT, Kickz program and worked closely with the police both in the community and in prison.
I have travelled across the world and worked in Japan, Thailand, Vietnam, Panama and all across America working with many Young People and overcoming barriers to have an impact on each Young person I work with.
From very early on I always had a positive impact when working with young people, whether that be in an academy setting, overseas or working with at risk teens. When returning from the states, I really wanted to make a difference and create opportunities for young people, so to do this I created "The Pathways". The Pathways gave Young People the opportunity to learn important life skills and have a more hands on approach to education and particularly , an introduction to trades.
From this, Pathways and other services turned into Storyy group where we can now help even more Young People and be able to offer many uniques services to suit the needs of each individual referred to us. This is what means most to me and being able to offer each Young Person an opportunity to not only learn, but thrive in our environment and prepare them for adulthood is so rewarding.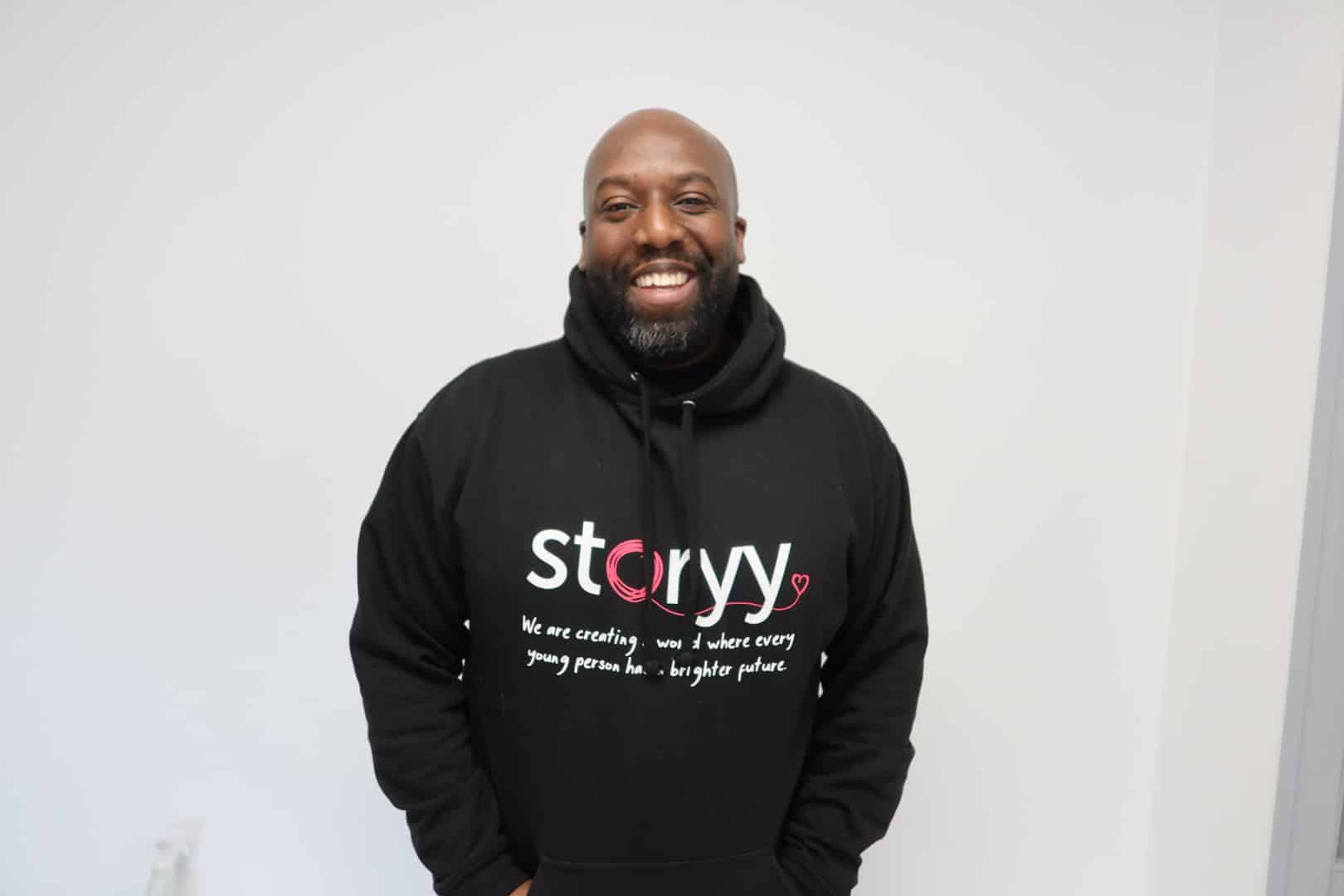 Apprenticeships & Training
I am responsible for overseeing Training where I ensure that all standards for delivery are met across our apprenticeship delivery. We look at all the standards/qualifications delivered across our sector and create a curriculum to be delivered that houses all of the Knowledge, Skills and behaviours for that standard. I also oversee the IT across the business.
I have two decades of experience in the training sector assessing and working in the business, sports, early years, leadership and education sector. I also have two decades of experience coaching PE in schools with Get Active who I founded delivering to over 10,000 children in over 150 schools through holiday camps, childcare, birthday parties and physical education. I sold this company in August 2023 which has enabled me to focus more time on Storyy Group.
My purpose in the business is rooted in making a positive change to the services we offer, especially by reshaping the delivery of apprenticeships. I'm focused on dismantling the stigma that apprenticeships are only for the young; they're for everyone seeking to learn and grow. Together with my team, we're crafting engaging curriculums that not only upskill the workforce but also ensure everyone has a fulfilling experience as they build their career stories. Having witnessed the transformative effect of alternative provision on young people and their families, we've embraced the mission to engage them through education, offering opportunities previously inaccessible in mainstream settings.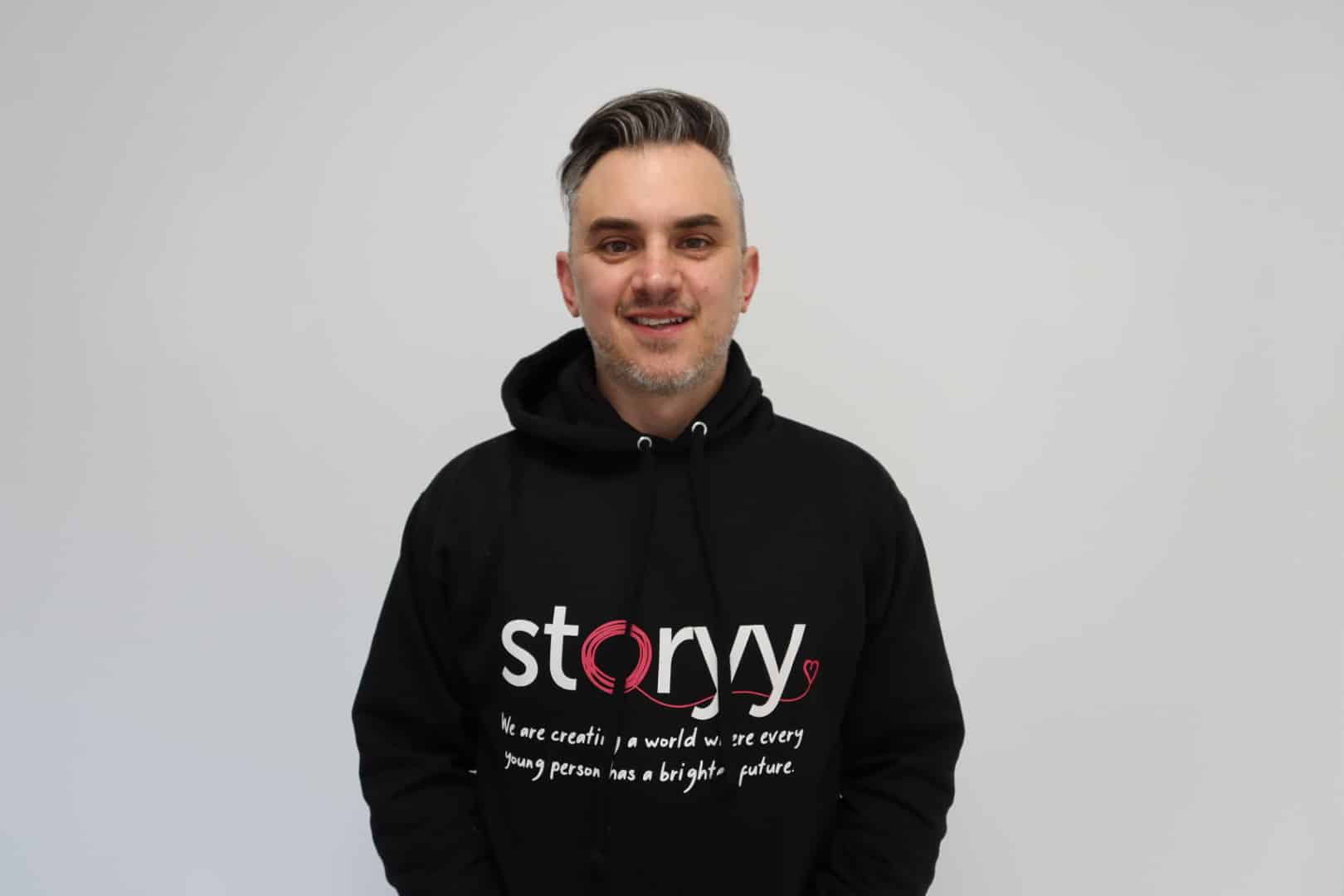 Apprenticeships & Training
I am co responsible for our Training and work with the AP team enhancing learning within each of our settings. I work with our SLT to ensure our delivery and standards are in line with our organisation's standards and developing strategies to continuously improve. I support the AP team with our young people's learning, what this looks like and developing training and longer term strategies to work towards improvement plans.
I completed a degree (BSC) and then gained QTS around 15 years ago. I have been working within primary teaching, sports and childcare for 20 years, this includes teaching Primary school children in mainstream classrooms and SEN for over 5 years. I was a founder of Get Active Sports -of which we recently sold) and was involved with our Alternative Provision Service (The Alt Prov ) in 2019.
My family's experiences with inadequate PRU (Pupil Referral Units) and residential schooling during my primary and teenage years ignited my passion for working with disengaged youth. Witnessing the impact on family and friends who grew up without positive influences, and seeing nothing in place to engage them, steered me towards a career in sport and education. I firmly believe that everyone has the potential to change their life path. I advocate for the use of sports and personal interests as tools to engage individuals, redirect challenging behaviours, and heal from trauma.
Do you have an urgent referral?
Click below to tell us more
Would you like to work for us? Check out our opportunities.